What is flatbed shipping and how does it work
How does flatbed shipping work?
Flatbed transportation generally refers to the open-air transportation of oversized cargo. Once you have everything loaded, it is towed onto a flat foundation platform rather than a trailer.
Compared with standard trucks and trailers, flatbed trucks have a wider range and are more adaptable to different load volumes.
If you have oversized or irregular objects, such as forklifts or wind turbines, you can use flatbed shipping to get them to their destination. Tablets can handle the weight and height of these items.
As a shipper, you can ship more with fewer trips, saving you time and money.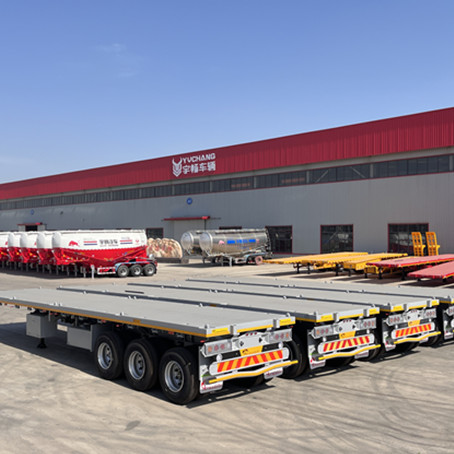 What is Flatbed Shipping?
Shippers often use flatbed shipping to transport goods from numerous locations
Examples of flatbed shipments include, but are not limited to:
agricultural equipment
shaped concrete objects
Heavy machinery (i.e. forklifts, cranes)
long tube
wood
manufactured goods
It is important to note that flatbed trucks are not weatherproof. Flatbed shipping is not the best way to ship items that need to be refrigerated or should not be exposed to the elements.
Flatbed type for shipping
Part of what makes flatbed trucks so versatile is that there are a variety of models to choose from, each suitable for a different type of cargo.
These are the most common flatbed trucks used for shipping and what they are best suited for:
Stretch: Stretch trailers are longer than other trailers because they extend from 48 feet to 80 feet. The length is basically customizable to fit things like long tubes for military vehicles.
Double Drop: Double Drops come in three different heights to accommodate tall items for transport. These flatbeds transport goods often of irregular proportions, such as agricultural machinery, cranes and forklifts.
Step Deck: This flatbed truck, like the double drop, has a lower deck, but the truck is higher than the deck. These trailers are designed to haul heavy equipment such as wind turbines.
Removable Gooseneck: This flatbed has a ramp as it is used to transport other large vehicles. These low bed trailers are often used to transport tractors, power shovels and other large vehicles.
Conestoga: Due to the added weight of the tarp framing system, it cannot transport heavy loads like a standard flat tank. However, like a standard trailer, it protects the truck's cargo from its surroundings.
Advantages and disadvantages of flatbed transportation
Flatbed shipping is unlike any other type of shipping. As one might think, it has its own set of advantages and disadvantages for both the carrier and the shipper.
advantage
Freight: Flatbed shipping is a cost-effective way to ship oversized cargo. You can make the most of your shipments with weight allowances and the ability to ship irregular objects to make more money on each shipment.
Convenience: Loading goods on a flatbed truck is easier and more convenient than on a dry van trailer because there are no solid walls or ceilings.
Higher Weight Limits: Unlike trailers, flatbed trucks can carry larger loads, making them suitable for transporting large loads within specific areas.
shortcoming
Not Weatherproof: Flatbed freight is more susceptible to weather conditions such as rain than other truck freight.
High Maintenance: Transporting goods with this cargo requires high maintenance as it is not enclosed and it is more likely to drop the goods.
Strict Shipping Regulations: Flatbed carriers must adhere to specific shipping rules, such as proper tie-downs, trailer size and weight restrictions for specific cargo.
How much do Container Flatbed Trailer cost?
Youcan Trailer is a professional semi-trailer manufacturer founded in the year 1999. The company provides tank trailers, bulk cement semi-trailers, Tipper semi-trailers, stake storage semi-trailers, flatbed semi-trailers, low-bed semi-trailers, container carrier trailers, cargo semi-trailers, and other hundreds of products.If you are interested in buying a Container Chassis for you project, feel free to send an inquiry.