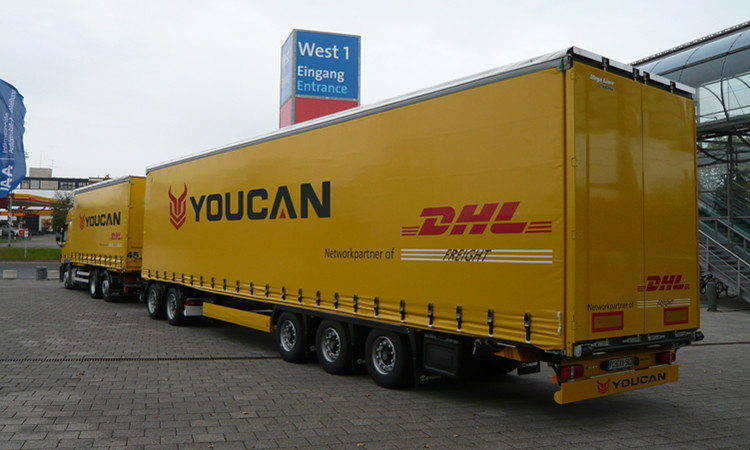 The Yuchang Curtainsider with flexible and load securing options can be precisely customised to match your transport business.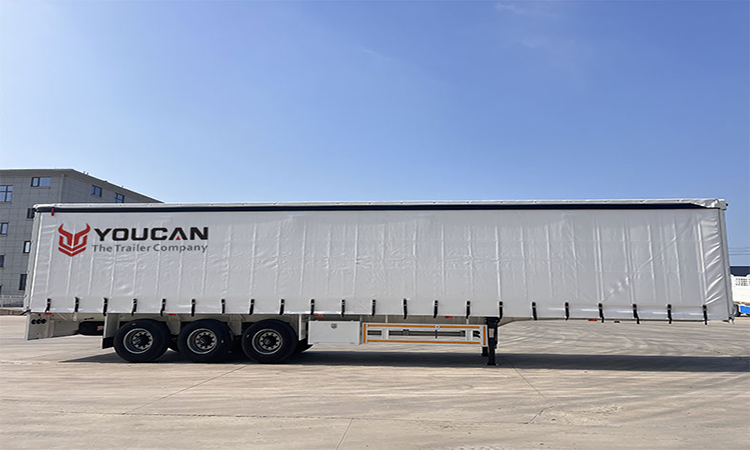 The Youcan Curtainsider with flexible and load securing options can be precisely customised to match your transport business.
What is a General Cargo Semi-trailer?
The General Cargo Semi-trailer includes stake semi-trailer and curtainsider semi-trailer.
The Stake Semi-trailer is also called Fence Trailer or Sidewall trailer. It is a flatbed trailer with stake or sidewall. Stake Trailer is always the right vehicle for all your general cargo transport work.
The Curtainsider semi-trailer is a semitrailer with side curtains,used for transporting papers、beverages and heavy steel rolls. The side curtain can open and slide to the front or rear end of the semi-trailer, the retaining railings can be removed, the sliding column can also slide to the front end or the rear end of the half trailer, convenient for side-faced unloading.
Applications and Features of General cargo Semi-trailers
Fence trailers use canvas to cover and fix the goods after loading. The Fence trailer is easier and safer than flatbed trailers.
The Stake Semi-trailer has higher stake normally 1.8m, therefore the volume is larger, the cargo is more convenientto be fixed, the waterproof performance is better after using canvas.
The performance of the the Curtainsider semi-trailer is better, and the sliding top can open when loading, and the heavy-duty goods such as steel coils can be loaded wieh a crane , and then fixed.
On both sides of the side curtain trailer can be unloaded at the same time, the unloading efficiency is also much higher than that of the fence trailer or stake trailer.
Therefore, the Curtainsider semi-trailer is the upgrade model of the stake trailer, is a product of technological advancement of trailer and modern production of logistics equipment.
Load Capacity of General Cargo Semi-trailers
According to the number of axles and the size of the tires, the load of the Stake Semi-trailer and the Curtainsider is also different. The more the number of axles, the greater the load, and the load range is between 20-100 tons.
General Cargo Semi-trailer Supplier
Youcan Trailer was founded in 1999. Rich experiences of producing Generall Cargo Semi-trailers ,precisely tailored to your fleet requirements.
The company specialized in providing aluminum tankers, fuel tankers, bulk cement tankers, dumper trailers,tipper trailers, stake/sidewall trailers, flatbed trailers, low-bed trailers, container carrier trailers, cargo trailers, and other hundreds of products with 23 Years of experiences. Feel free to contact us for latest price of new semi-trailers. Competitive price with reliable quality waiting for you!