What is Bulk Cement Trailer?
What is bulk cement trailer?
Bulk cement trailers are also called cement trailers, cement tankers, and pneumatic trailers. It is generally used to transport bulk goods such as cement, flour, lime powder, mineral powder, fly ash and other powdery materials with a diameter of ≤0.01mm. Bulk cement trailers are generally widely used in large construction sites, cement plants, warehouses, etc. Bulk cement trailers generally use an air compressor to ensure that the powder comes out of the tank.
Features of Bulk Cement Trailer
Basic structure of cement tanker: 1. Operating system 2. Power system: Engine: The engine unit provides power for the air compressor; PTO: The main function is to take out the power of the engine and transmit it to the air compressor through the drive shaft. 3. Air compressor 4. Air pipe: including air intake, air distribution, pressure relief, secondary air blowing, etc. 5. Tank: A sealed container for filling. 6. Loading and unloading device: The charging tank can be connected with the pipeline of the storage tower, controlled by a butterfly valve, and used for conveying materials. Three Structures of Powder Material Transporter The powder material transporter cement bulk trailer has the characteristics of novel, reasonable and durable design, which can effectively shorten the unloading time and improve the utilization rate of tank volume. Today, the powder material transport semi-trailer manufacturer will introduce the three structural characteristics of the powder material transport vehicle in detail.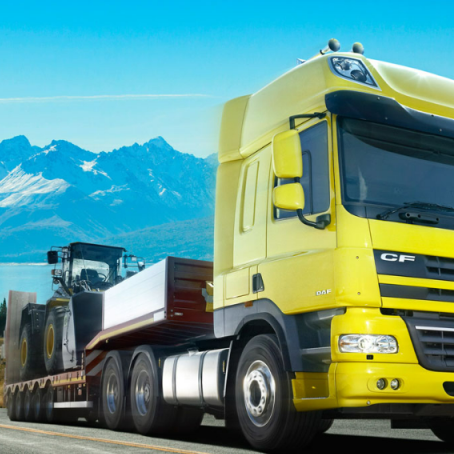 Application of Bulk Cement Trailer
Cement trailers are used for bulk transportation of dry powder. In the process of bulk transportation, dry powder does not need to be packaged in paper bags from the factory, road transportation, storage to use. Dry powder will be transported by special purpose trucks, trains, ships, containers and any other special purpose vehicles. This mode of transportation has won the favor of many countries with its excellent social and economic reputation.
Price of Bulk Cement Trailer
The price of bulk cement trailers may vary due to different capacity, material, brand and quality. 25-120 tons cement bulk trailer; Price range · $15,600-$39,800; Application · Conveying cement, sand and other granular materials. If you are interested in buying a bulk cement trailer for you project, feel free to send an inquiry.
Bulk cement Trailer Manufacturer
Yuchang trailer is a professional semi-trailer manufacturer founded in the year 1999. The company provides tank trailers, bulk cement semi-trailers, TIPPER semi-trailers, stake storage semi-trailers, flatbed semi-trailers, low-bed semi-trailers, container carrier trailers, cargo semi-trailers, and other hundreds of products. If you are interested in buying a bulk cement trailer for you project, feel free to send an inquiry.