Direct access to Youcan's overseas market
Youcan semi-trailers assembled and sent to the Philippines in batches
At the beginning of June, summer has come. On the morning of the 13th, Youcan welcomed a distinguished guest from afar—a Filipino friend. In recent years, with Youcan's deep cultivation of foreign markets, sales have gradually increased. This time, an old Filipino customer came to Shangqiu. Come to Youcan, cooperate again, and continue to order cars!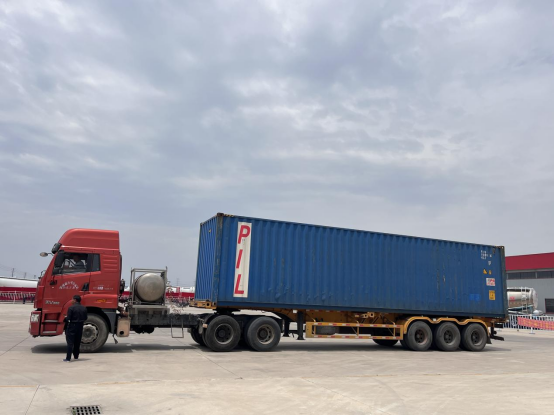 Youcan semi-trailer have entered the market at home and abroad for many years, and have a deep relationship with partners. Local customers trust Youcan more and more, and they highly respect Youcan semi-trailer! The Philippine customer said that the cooperation with Youcan has always been very pleasant. After coming to the Youcan factory this time, they were also amazed at the Youcan intelligent production line, which strengthened their confidence in cooperation with Youcan.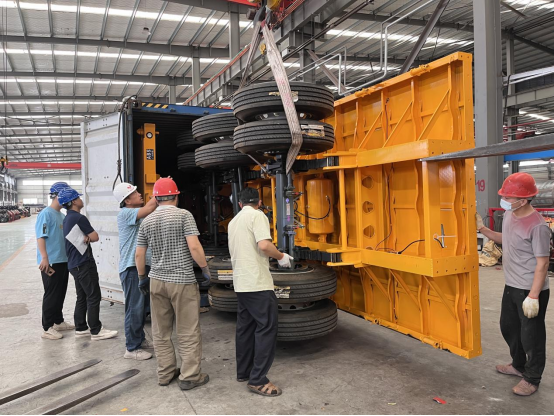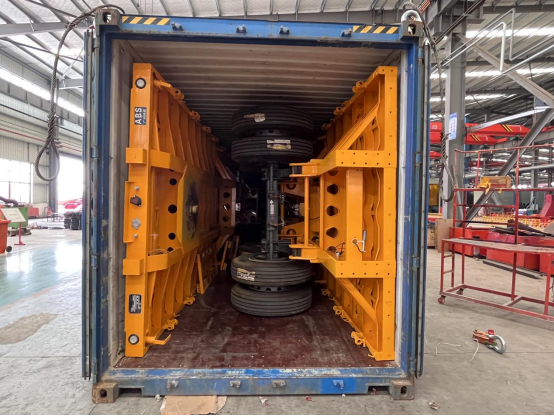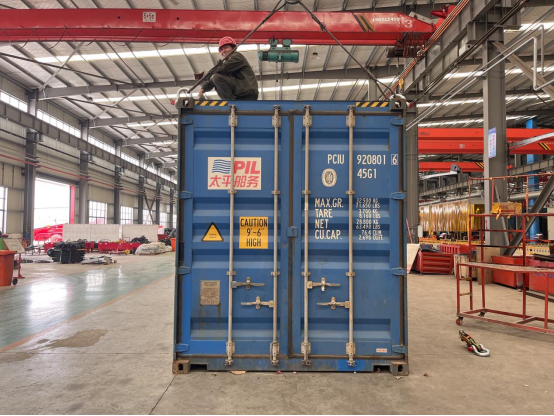 In the future, Youcan will also live up to its expectations, continue to improve in terms of manufacturing level, product quality, service quality, etc., and create greater value for global customers!
What is Flatbed Semi-trailer?
Flatbed semi-trailer is also called flatbed trailer, bulldozer carrier, excavator carrier, flatbed carrier, hook truck, excavator flatbed, excavator flatbed trailer, excavator trailer, excavator truck, hook flatbed, hook Flatbed trailer, etc., used to transport some non-removable machinery like excavators, loaders, harvesters, etc.
Semi-trailer flatbed truck. The loaded goods range from 3 tons to 30 tons, which is suitable for long-distance transportation of construction machinery and some non-removable goods.
Applications of Youcan Flatbed Semi-trailer?
Flatbed semi-trailers are usually used to transport heavy vehicles (such as tractors, buses, special vehicles, etc.), rail vehicles, mining machines, forestry machines, agricultural machines (such as excavators, bulldozers, loaders, road pavers, cranes, etc.) ) and other heavy loads, the lower the center of gravity, the better the stability and safety
23 Years Experience in Semi-trailer Manufacturing
Youcan Trailer was founded in 1999, located in Shanqiu City, Henan,China. As a professional truck trailer manufacturer, Youcan Trailer provides complete trailer solutions for all types of trailers on different scenarios. We specialized in providing aluminum tankers, fuel tankers, bulk cement tankers, dumper trailers, tipper trailers, stake/sidewall trailers, flatbed trailers, low-bed trailers, container carrier trailers, cargo trailers, and other hundreds of products.
Provides the Best Quality Semi-Trailers for Commercial Trucks
Yuchang Trailer is a notable truck trailer brand created by Henan Yuchang Vehicle Manufacturing Co., Ltd. As an enterprise approved by the Ministry of Industry and Information Technology in the announcement on special vehicle production, is located in the demonstration plot of Shangqiu City, where Longhai and Beijing-Kowloon Railways, China National Highways 105 and 310, and Lianyungang-Huoerguosi Expressway and Jinan-Guangzhou Expressway intersect, with well developed high-speed railways and expressways, making it an important traffic hub throughout the country.
The company possesses the advanced production technology and perfect production equipment. A total of 800 employees are working here, including more than 100 professional and technical staff, and all products have reached the domestic first-class Level. The company specializes in the production of various models of carbon steel powder tank semi-trailers, aluminum alloy powder tank semi-trailers, drop side semi-trailers, storage/stake semitrailers, low plate semi-trailers, container chassis semi-trailers, dump trucks, van vehicles, and other hundreds of products.