3-axle flatbed trailer with front wall will be exported to Kenya
Kenyan customers have shown great admiration for our 40ft flatbed trailer with front wall. The client was particularly impressed by the superior quality, competitive prices and impeccable service we provided, making Youcan his obvious choice.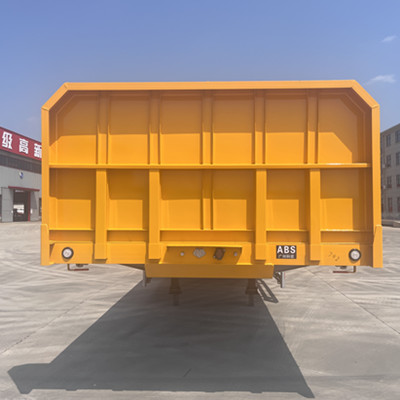 The customer communicated with our sales manager Kevin Huang, confirmed the details and signed the contract soon. These 40ft flatbed trailers with front walls are reinforced with a solid exterior structure for overall strength, greater agility and lower fuel consumption. Youcan remains steadfast in its commitment to designing better semi-trailers while providing a comprehensive service to each customer.
The 40ft flatbed trailer with front wall should be driven or towed into a container with care. Position it firmly in the center to evenly distribute the weight. To prevent any movement inside the container during transit, chock the wheels and secure the trailer to the container wall with straps, chains or brackets.
To protect your 3-axle flatbed trailer with front wall from potential impact and abrasion during transport, cover any exposed areas with protective pads or foam. This step helps minimize the risk of scratches, dents, or other forms of damage.
With the front wall of the 40ft flatbed trailer properly positioned and secured within the container, lock the container door securely. Verify that all locking mechanisms are working properly and use high quality seals.
3-axle flatbed trailer with front wall configuration provides enhanced stability and weight distribution. Additional axles not only increase the load carrying capacity, but also improve maneuverability on the road. This feature is especially valuable when traversing challenging terrain or taking sharp turns, ensuring a smooth and safe journey for driver and cargo.
The 3-axle flatbed trailer for sale wall stands out with its visually appealing design. Its sleek look not only adds a professional look to businesses but also creates a positive impression on customers. This is especially beneficial for companies that prioritize brand building and maintaining a strong visual identity.
Safety is always the top priority in the transportation industry, and the front wall 3 axle flatbed trailer is equipped with several features to ensure a safe journey. From powerful braking systems to reliable suspension, these trailers are designed to withstand the rigors of the road and remain stable at all times. In addition, advanced safety measures such as reflective markings and lighting systems help to improve visibility and reduce the risk of accidents, especially during night travel.
Another advantage of a three-axle flatbed trailer with a front wall is stability during transport. It has three axles, can handle heavier loads, and offers better balance than other types of trailers.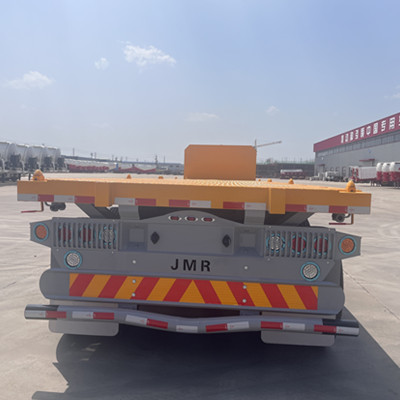 3-axle flatbed trailers with front walls are an excellent choice for businesses that need to transport goods over long distances. It's durable and reliable, making it ideal for transporting goods to remote parts of the island. 3-axle flatbed trailers with front walls are able to withstand the harsh weather conditions common in the Caribbean, which is critical to ensuring your cargo reaches its destination safely and on time.
The front wall 3-axle flatbed trailer is an indispensable piece of equipment for businesses that rely on transportation to move goods. Its high load capacity, stability and durability make it ideal for domestic and international shipping and logistics operations.
You can learn about different types of flatbed semi-trailers, such as 2-axle flatbed semi-trailer, 3-axle container semi-trailer, 4-axle 40ft flatbed semi-trailer, etc., as well as the process, testing, packaging and customer feedback, etc.
This semi-trailer design has many advantages and features. If you want to know more information, please feel free to contact us.